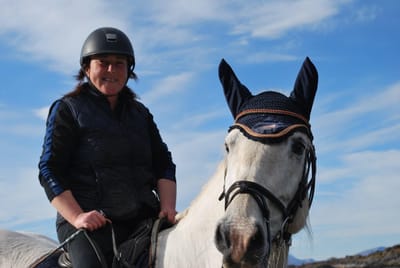 We're based on the beautiful Lunga Estate, on the West Coast of Scotland. Open all year round, we offer trail rides and lessons for any experience and age over 4, taking out both individuals and group treks.

Enjoy stunning ocean views looking over the isles of Jura and Scarba, as well as hilly forest treks, with opportunities to ride across open hills for our more experienced riders.

For an unusual gift - why not buy a friend or loved one a voucher, valid for 6 months! You can buy for any ride or choose an amount of money for them to use at their leisure.

We are well aware of the change of the rules made on the 9th of August regarding Covid-19, however a mask is essential when riding for mounting and is only worn whilst we come in close contact. We hope you understand that the safety checks are carried out by members of staff.
It is optional if you wear a mask when riding and gloves are not permitted at the moment.